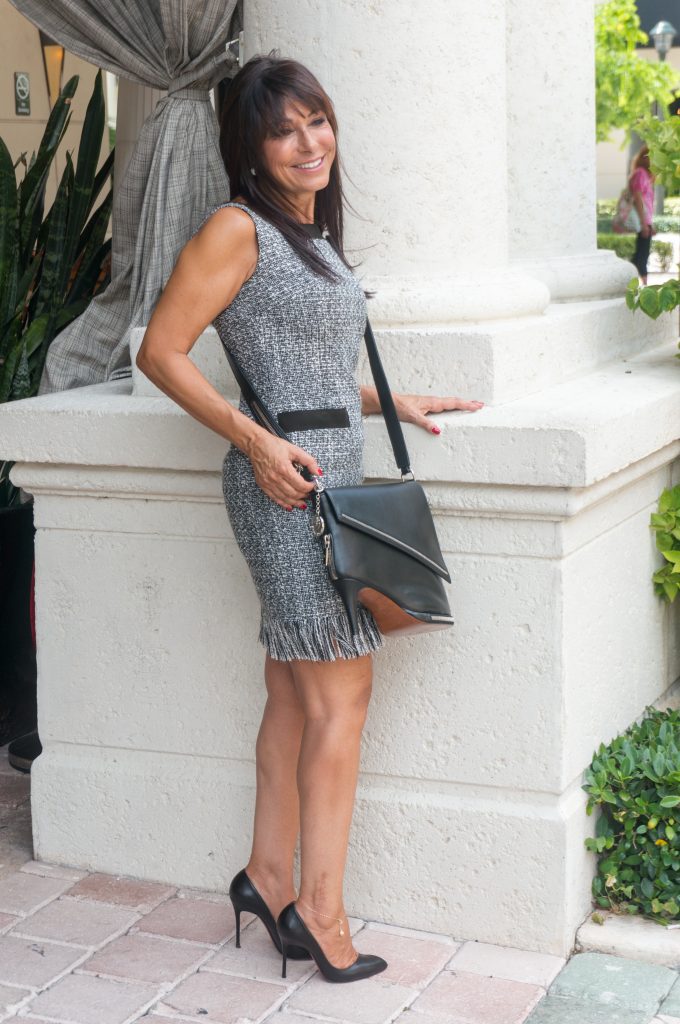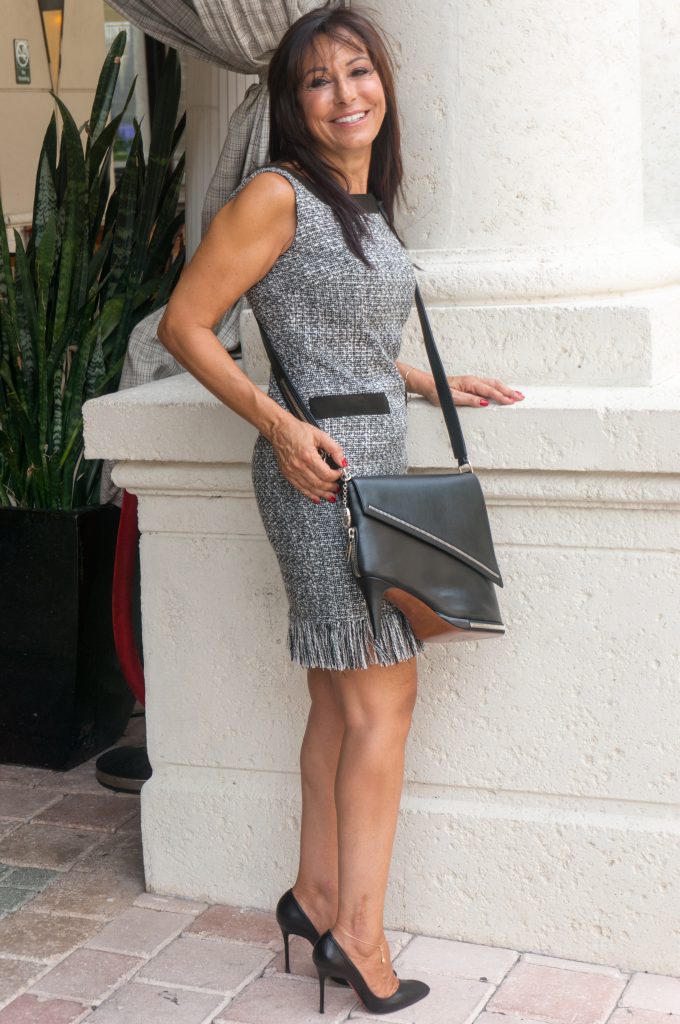 Amira Doucette may have captured the playful spirit of fashion aficionadas by bringing together two of the most sought-after women's accessories into one innovative and irresistible handbag creation, namely her RebelSole Collection; but, it was her keen eye, painstaking attention to detail, and use of quality leathers, exotic skins and exquisite hardware that garnered her the respect of her peers.  Whether the adoration is from her fans or her colleagues, whether they're for her edgy designs or her more mainstream Easy Elegance Collection, the words that come to mind are the same: Tasteful, stylish, timeless, functional and versatile. With such accolades, it's no wonder Amira Doucette is quickly ascending the world of celebrated handbag designers.
The bi-lingual Amira Doucette was born Amira Hosni in Cairo, Egypt, and comes from a long lineage of world class artisans and performers: Her grandfather, Mohamed Hosni, was a world-renowned calligrapher, as is her father, Sami Hosni, whose work can be seen at Disney's Epcot.  Amira's aunt, Souad Hosni, was dubbed "Cinderella of the Silver Screen" for her numerous award-winning lead performances.  Another aunt, Nagat Al Saghira, continues to capture the hearts of audiences with her iconic voice.  Still another aunt, Samira Hosni, left her artistic mark with her lifelike sculptures.  These are but a few of Amira's artistically acclaimed relatives.  With such talent, it's quite clear why her grandfather's home was known as "The House of Artists."
Surrounded by such family creativity, it's not difficult to imagine that within Amira's generation, one finds novelists, poets, costume designers and pianists.  Amira found her talent in creating timeless handbags that are dichotomous by nature, as they are subtle yet bold, unique yet classic, playful yet elegant.  Her creative vision is captured in her designs, just as it is in her own DNA.
To make her creative vision a reality, Amira Doucette traveled across four continents sourcing the finest materials and hiring the most celebrated artisans.  It's not surprising that all roads led to Italy, the heart and soul of manufacturing.  Whereas other designers produce their creations in a single location, each handbag in Amira's RebelSole Collection travels from one expert to another until it reaches its final stage, where it stands proudly honoring the exquisite touches of its artisans.  The same is true of Amira's Easy Elegance Collection: Every feature, from the elegant color combinations to the tiniest of stitches is considered, reconsidered and refined, until the handbag's beauty and appeal is both felt and seen in a single glance.
When asked about her vision, Amira Doucette said, "I see a fun side to serious, where playfulness meets elegance.  That's who I am, it's where I live, and it's what drives me."